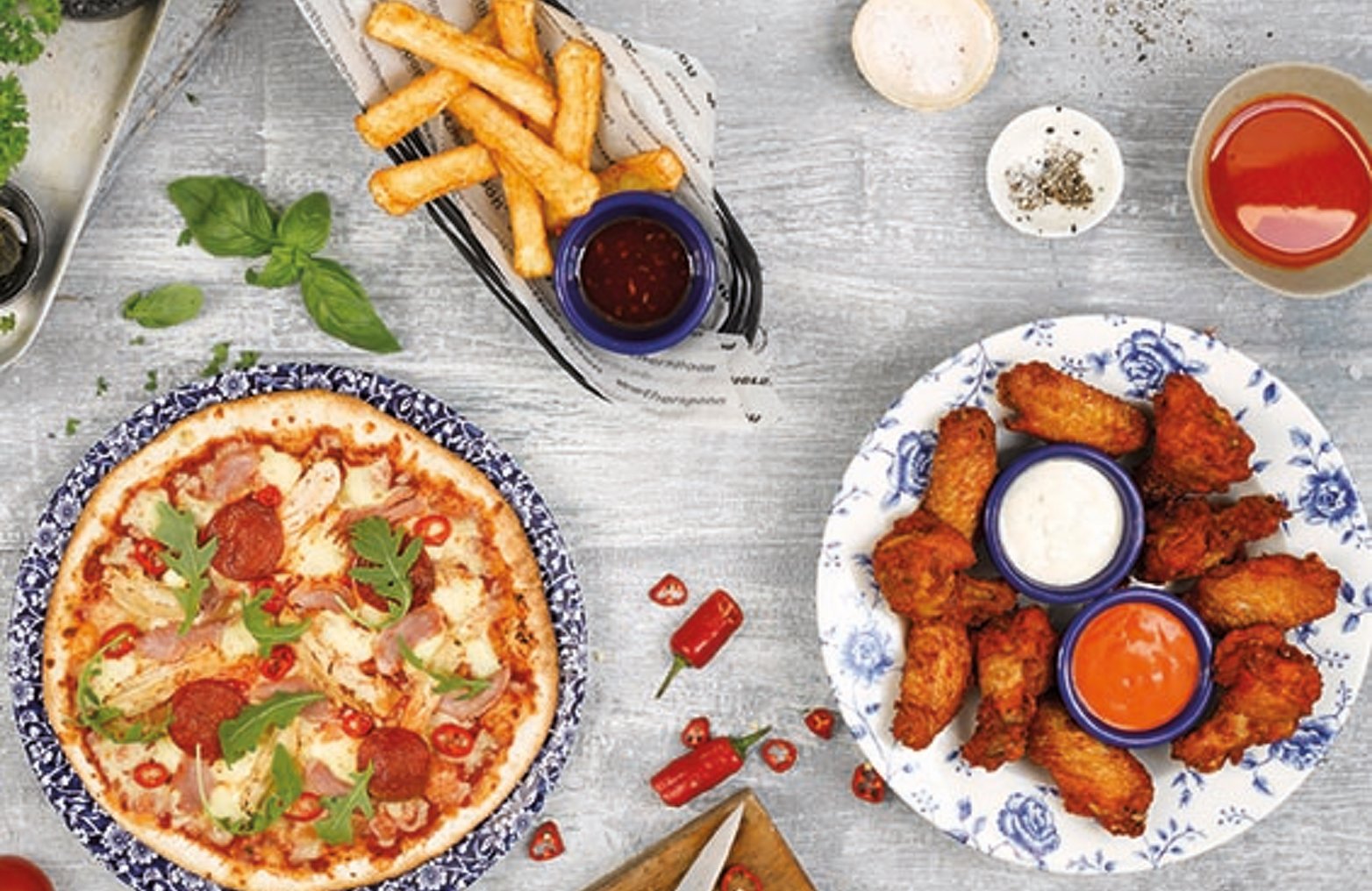 This blog post was first published to the giffgaff blog on Monday 24th April 2017
Hi Everyone,
As you all know by now, I love technology, and I love apps and new ways to make life just that little bit easier by using the technology in our pockets. Today, I'm going to be looking at an App which I've been intrigued by for a while and have finally had a chance to try it out last Thursday, the 'Order and Pay' App from Wetherspoon.
How it works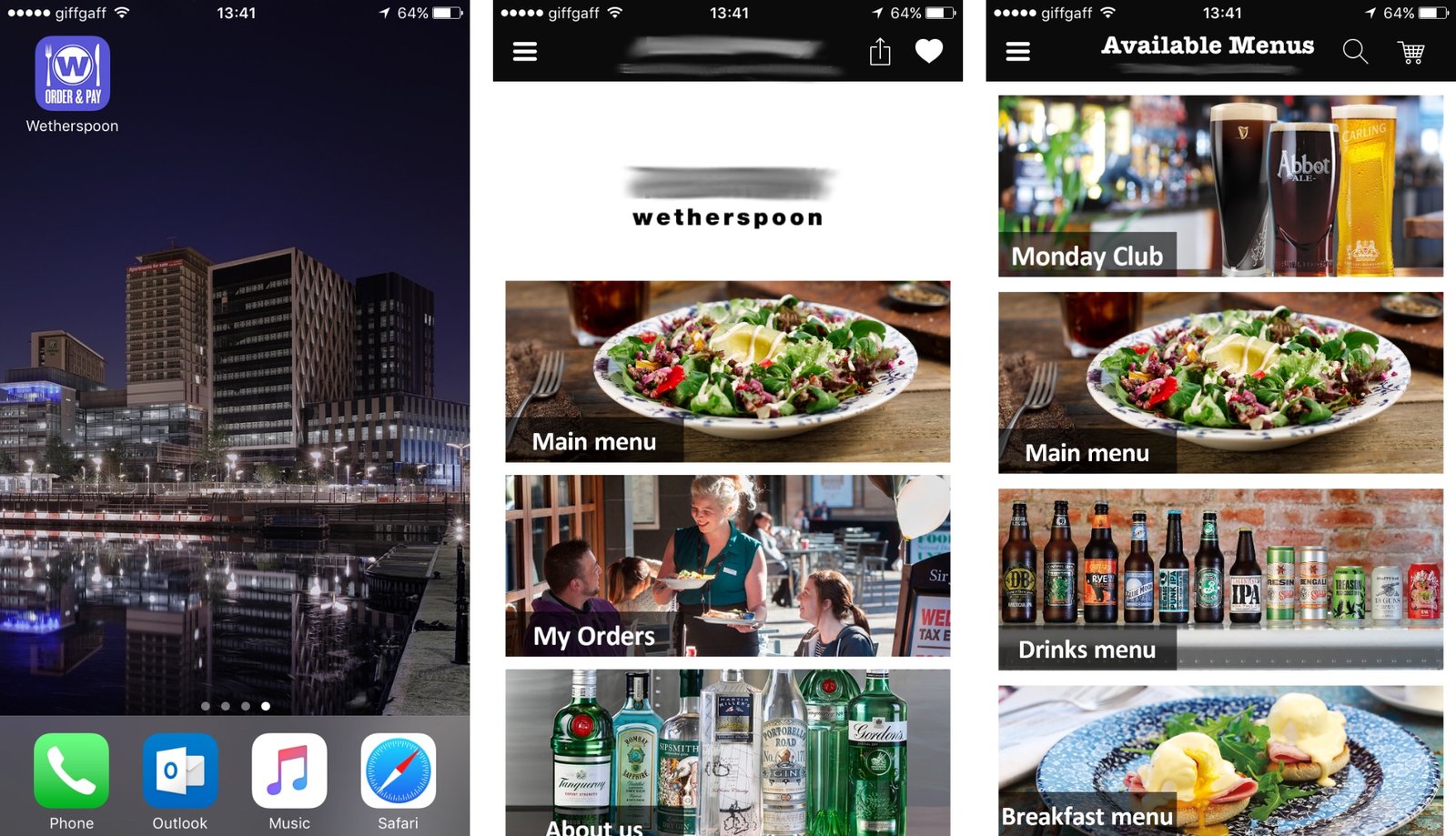 The Order & Pay App from Weathersoon's allows anyone with an iPhone or Android phone to visit their local Weatherspoon and order food and drinks directly from their table. You can pay for the order by card, Apple Pay, Android Pay or PayPal and have it delivered to them, all without leaving their seat. If you're like me and you eat the same things a lot, the App also has a handy reorder function, to repeat your favourite order.
Ordering drinks
The drinks section of the App has everything you would expect including craft cans and bottles, lagers, ciders, world beers, craft and real ales, rum, gin, vodka, wines cocktails and soft drinks. Deals such as any 2 for £5 or any 3 for £5 are also available on the App (The selection of drinks available will vary by pub). You can also order drinks like lagers in full or half-pints. The only thing missing is the ability to, for example, request a lager as a shandy or to add a dash of blackcurrant to a pint; also, guest ales are not on the App. Wetherspoon on Twitter have responded to people asking about these saying they are working on adding these into the App.
Ordering food
The menu is straightforward to navigate and makes it easy to find your favourite food from the Wetherspoon menu, Including sharing plates, salads, pasta, deli deals, pub classics, chicken, ribs, burgers, hot dogs, sides, deserts and the two meal deals. This menu also includes all the clubs such as steak, chicken, fish, Sunday brunch and my favourite, the curry club.
The App also has the options to make certain items bigger, a large curry, for example, or add an extra beer burger to your burger meal. You are also prompted, If the item you have chosen has a drink included, you can select a drink to go with it, and the discount is applied at checkout.
Information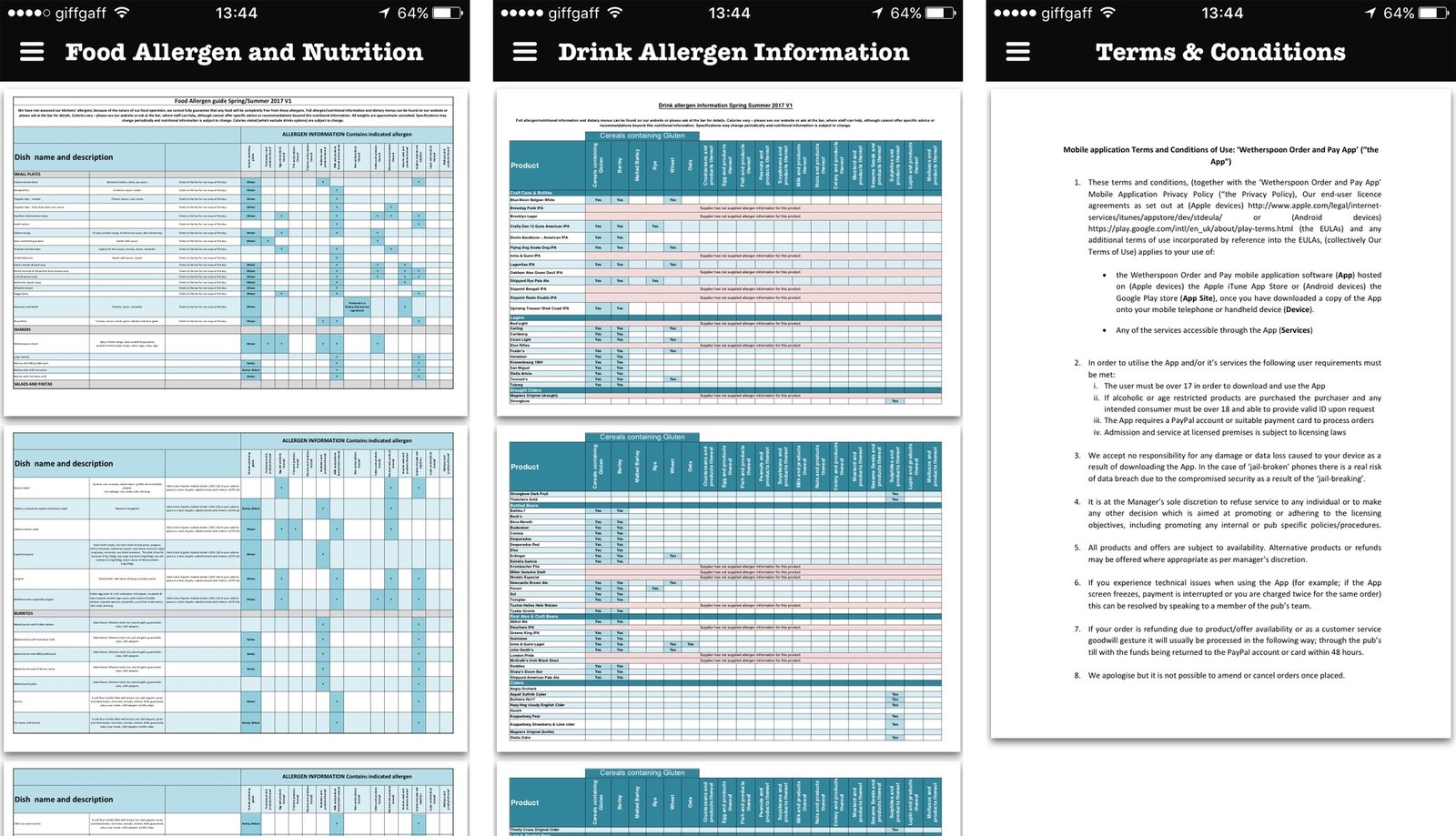 The App has information sheets including for food allergens and nutritional, drinks allergens information, opening times and contact details of the pub, terms and conditions, privacy policy, nearby pubs, and about the App.
Who is it for?
It's not just about being lazy or not wanting to queue at the bar. Wetherspoon says the App is great if you "Want to enjoy a meal with youngsters, but cannot leave them unattended, while you go to the bar to order" or if you're "Visiting the pub on your own and do not want to lose your table". I can see this App being handy in these situations.
My experience
I have only had the chance to use the App once; however, during my visit last week to my local Weatherspoon for the Thursday curry club, I found the experience overall to be very good. The food was good, and it was nice to be able to order from your table rather than having to queue at the bar. However, it didn't go as smooth as it could have. The drinks order wasn't delivered, so we went up to the bar only to find out that the Pepsi wasn't working (it has not been marked as 'out of stock' on the App) so they did us a J2O instead and delivered the drinks promptly. It would have been better once they got the order to come over and tell us the Pepsi wasn't working, rather than having us guessing where our drinks were. The food was delivered in good time and the desert after a wait of around 20 mins, this was slightly longer then we anticipated. However, they were very busy, so it's to be expected.
Conclusion
All-in-all if you're like me and don't like waiting in lines and prefer to order your food and drinks without leaving the table, the Wetherspoon's Order and Pay App is a great app. I hope to see more restaurants and pub chains follow Wetherspoon's lead, as I like to see new innovative ways of applying the current technology we have to a new Industry. If you're interested, you can download the Wetherspoon 'Order and Pay' App from the Apple Appstore and Google Play.
On a side note, as Wetherspoon's isn't for everyone, McDonald's recently launched a free smartphone app in the U.K. which allows you to order fast food on your way to the store and pick it up when they get there. The App currently only works with 22 restaurants across London and Wales but is expected to be rolled out nationally in the next 18 months.
Smartphones really have changed the way we shop, eat, socialise and communicate with each other. For good or bad the smartphone and it's counterparts (like smartwatches) are becoming the centre of our lives, let me know in the comments what you think of this App and the concept behind it.
Thanks for reading,
Carl
Sources: